About Coatsink
Coatsink is a passionate and talented games development team working on games for PC, VR, console and mobile. Since Tom Beardsmore and Paul Crabb established Coatsink in 2009-10, the company has grown into a recognised face in the developer community, growing VR industry, and applications market. Currently, we're working on some original projects for release on PC, Oculus Rift/Samsung Gear VR, and console.
Coatsink have worked on projects like the extremely successful party game Gang Beats as well as their own games such as their current VR Game Esper 2, part of the Esper Collection.
Read more about Coatsink and their games over at their Website here.
About Shu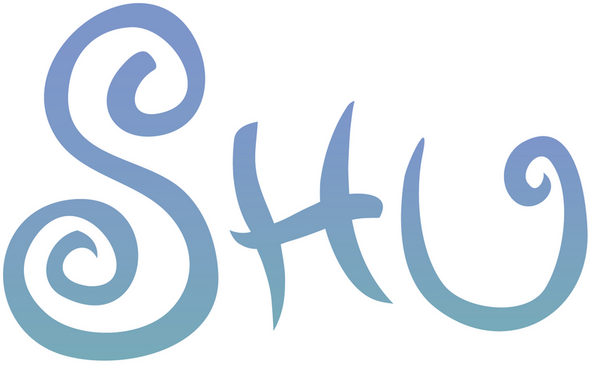 Shu is a beautiful and engrossing platformer that we're bringing to PC and consoles with our friends at Secret Lunch. Control Shu and a colourful trail of hand-drawn characters as they run, jump and glide their way up an ancient mountain, forever pursued by a monstrous and unrelenting storm.
Shu is a stylish 2.5D platformer set in a beautiful and engrossing world. Guide Shu and a cast of beautifully hand-drawn characters as they run, jump and glide their way across exotic lands, forever pursued by the monstrous and unrelenting Storm. Can you outrun the end of the world?
Read more about Shu at Coatsink's Website here.
About Esper
Reprising your role from the original Esper game, you will become an agent of the enigmatic ESPR organisation. ESPR was set up to deal with the outbreak of telekinetic abilities among 'special' citizens and consequences of the event. You'll venture to exotic locations, including the outer reaches of your mind, as you attempt to thwart a villain's quest to obtain a mysterious artefact. Esper 2 is a direct sequel to Esper. Esper was a launch title for the Samsung Gear VR, powered by Oculus and has also been announced for the Oculus Rift. Make your way through ancient temples, government buildings, underwater bases and more, as you use your powers to solve puzzles and uncover secrets.
Esper 2 features an all-star cast. Eric Meyers, the voice of Geoff in the original, makes his return. Joining him are the fantastic trio of Nick Frost, Lara Pulver and Sean Pertwee.
Esper 2 Game Review
To start off with, my main assumption was that VR had not come too far in the last few years. I had experienced a demo of the Oculus Rift at an EGX back in 2013/2014, and to be honest it was rather poor quality. The experience is not what I would call VR by any stretch of the imagination, as it was very obvious to see that what you were looking at was screens. So, when I managed to get the headset on (When you have a big head like me, its a tad difficult to get it on without making a fair few adjustments to the straps) I was quite pleasantly surprised at how good the VR experience was, just on the main menu for the Oculus system. It felt far more involved than when I was previously using the system.
Into the game I went, and using a combination of head movements and some basics on the controller, I was moving objects all around this "Test Laboratory". A bit about the game, well the game from my understanding is based in a secret government facility designed to test those with telekinetic powers and see how strong their ability is, and this is where the VR game into things. You felt like you were actually sat in this chair in this room, and by moving your head, and pressing the buttons on the controller, you were suddenly moving objects around the room completing these little tests that were being administered by "the voice". It felt really engrossing, to the point that when I got to the end of the demo, it was strange to take the headset back off and suddenly be back in the NEC expo hall.
The game its self is really well thought out, and while it is still a beta it feels rather polished. There are a couple of bugs that they are working through, but for a beta its probably one of the most polished games I have played, it felt complete, the stories were good, and the challenges were interesting, the game is ultimately a puzzle game, and it did require a lot of thought to play, and this is a game that I will be looking at getting in the near future especially if there is a non-VR version (as VR currently would kill my PC...)
Finally, a massive thank you to all the team that gave us this amazing demo, they were super helpful and managed to answer all our questions, you should take a look at their work, and keep an eye out for their games that are being released!
Read more about Esper 2 at Coatsink's Website here.